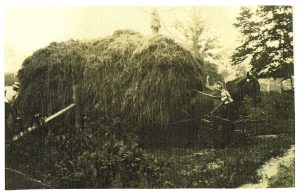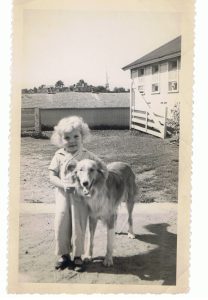 For 135 years, the Strong Family Farm has stood as a sentinel in the center of Vernon. Once comprising more than 50 acres on West Road and Hartford Turnpike, the farm has served as the home and workplace for more than seven generations of Strongs.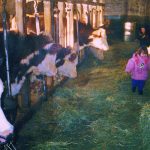 Nathan Morgan Strong purchased the orchard lands using his wife's dowry, and built the 7-bedroom homestead that still stands today. Establishing the farm was a matter of survival for the Strongs, as a means to feed and support their growing family, and to produce crops that could be bartered for other necessary goods and services.
Over the years, crops included hay and many kinds of fruits and vegetables. The large barn still present on the property once housed herds of Holstein cows, bred for their milk. And for 50 years, the people of Vernon spent each fall watching hundreds of tiny poults grow into ample adult turkeys that eventually graced dinner tables all over town.
Today, the legacy of the Strong Family Farm lives on through the classes, demonstrations, lectures and other learning opportunities we provide.
Norman R. Strong spend the winter of 2008-9 writing his family history and the history of the farm and Vernon.  Enjoy:          History of the Strong Family and Farm