The Adopt-a-Chicken Program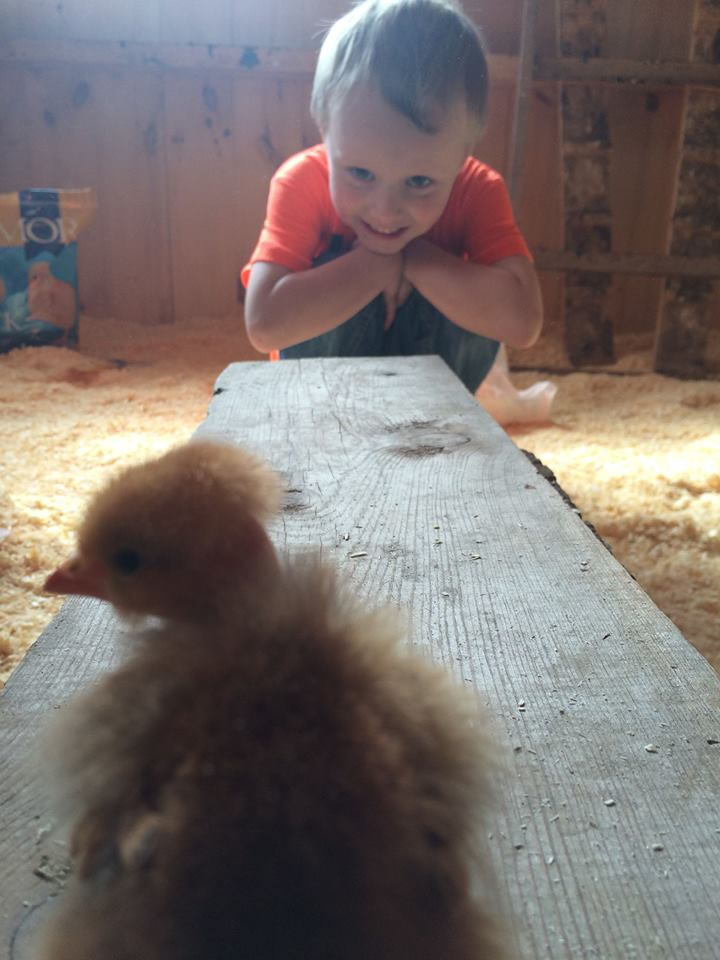 The idea for the program began with a mother who raised chickens; a daughter who took a baby chick to school for show and tell, and a classroom of children who all thought eggs came from grocery stores.
The Adopt-a-Chicken program is a fun and educational way to help children and their families experience a segment of farming life in a very unique way.
It starts in April, with the annual Chicken Run hosted by the farm, when the brand new chicks are introduced to everyone.
Though the chicks arrive in April, the actual program begins at the end of May/beginning of June and ends in early September. The program occurs every other week usually on a Wednesday later in the afternoon.
The education is interactive and everyone has fun learning everything there is to know about chickens including: their care and feeding, how to handle the chickens safely, and why small rocks and stones are a necessary part of a chicken's diet.
Paticipating families get to spend quality time with the chickens, get to try and catch them, feed them, and hunt for eggs. Though the eggs are small at first, you still get to take them home and cook them up.
And speaking of eggs . . . depending on the chickens, the eggs come in white, brown, blue and the famous green eggs that go so well with ham.
The chickens themselves vary from year to year. Some have had poofy tops that look like the old-fashoned pill box hats from the sixties, others have had feathers covering their legs and feet, and still others have grown up with no feathers on their necks at all!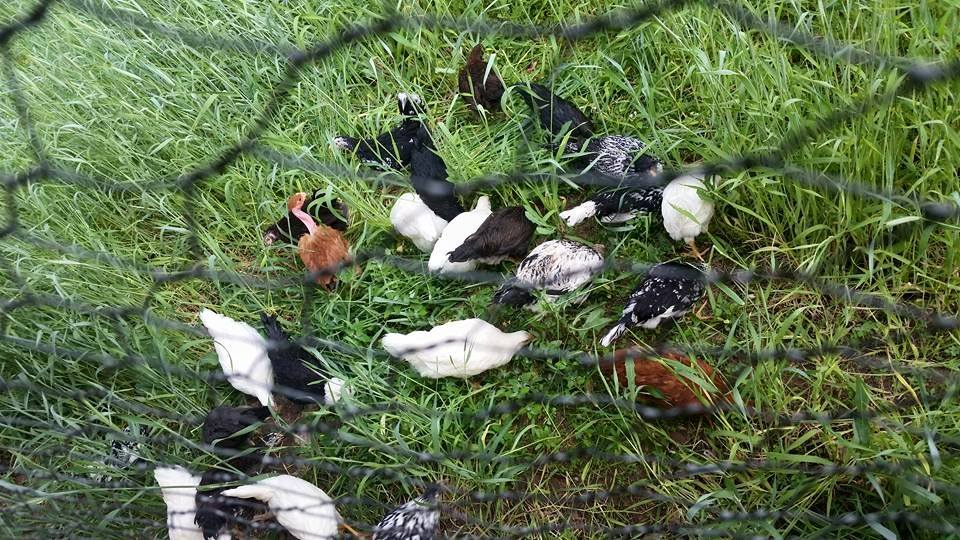 It's always a lot of fun to watch the chicks grow and change from week to week.
Plus – there's more to do at the farm including picking what's in season, or simply taking a few minutes to sit and relax while the kids have a great time running around.
The cost of the Adopt-a-Chicken program is a nominal, one-time donation of $40/per family which covers the cost of the chickens, their care and feeding, as well as the lessons and other activities.
Registration for the 2018 progam: TBD
Note: The Adopt-a-Chicken program is a temporary adoption program. At the end of the program, all the chickens go to their new home at Driggs Farm here in Vernon.