CT Open House Day
Saturday, June 10, come down to the farm for CT Open House Day! It will be opening day of the Farm Store, featuring local produce and a variety of locally made items. Tours of the Farm are free and open to the public at 11:00am and 1:00pm and don't forget to check out the Junk in Your Trunk Community Tag Sale!
---
Sundays at the Farm
June 19
10:00am-2:00pm
Fire trucks, tractors, antique cars, dump trucks, and so much more! 
Free Admission 
---
Backyard Chicken Program
The chicks have arrived! Now is the time to register for our Backyard Chicken Program! You can register online or use our paper application. For more information, email us at [email protected]
Children* and adults of all ages can sponsor a chick or two for $60 each ($30 for members – use coupon code) and play an integral part of a chicken's life at the farm this summer and fall. This fee will pay for the baby chick, it's feed and 8 visitations with lessons and activities.
Beginning June 28, the Backyard Chicken Program takes place on alternating Wednesday from 5:00 to 6:00pm: June 28, July 8, July 26, August 9, August 23, September 6, September 20, and October 4.
Though classes end on October 4, the fun continues at the Harvest Festival on Sunday, October 22! Program participants gather up and crate the chicks, give them a parade, and sing a special Strong Family Farm chicken song goodbye before loading them on the truck that will carry them away to their forever home.
*This program is recommended for ages 5-6+, but we have had younger children attend in the past. Parent/Guardian must supervise children at all times.
Note: All children must be accompanied by an adult. Participants should dress appropriately for a farm environment.
---
Annual 5K Chicken Run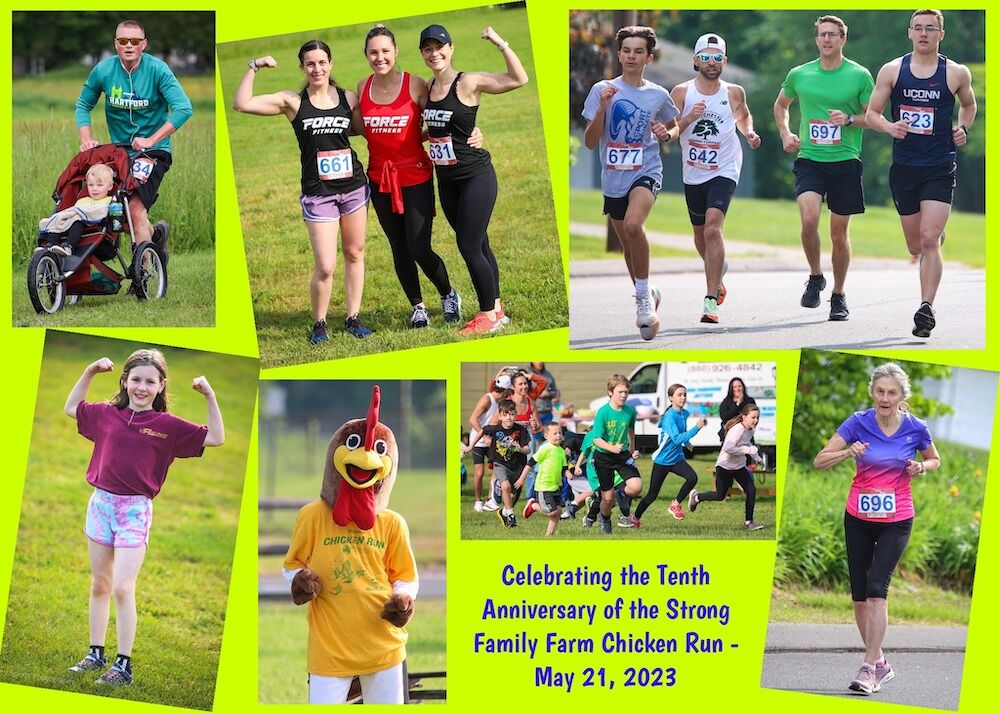 ---
Civil War Camp
---