Annual 5K Chicken Run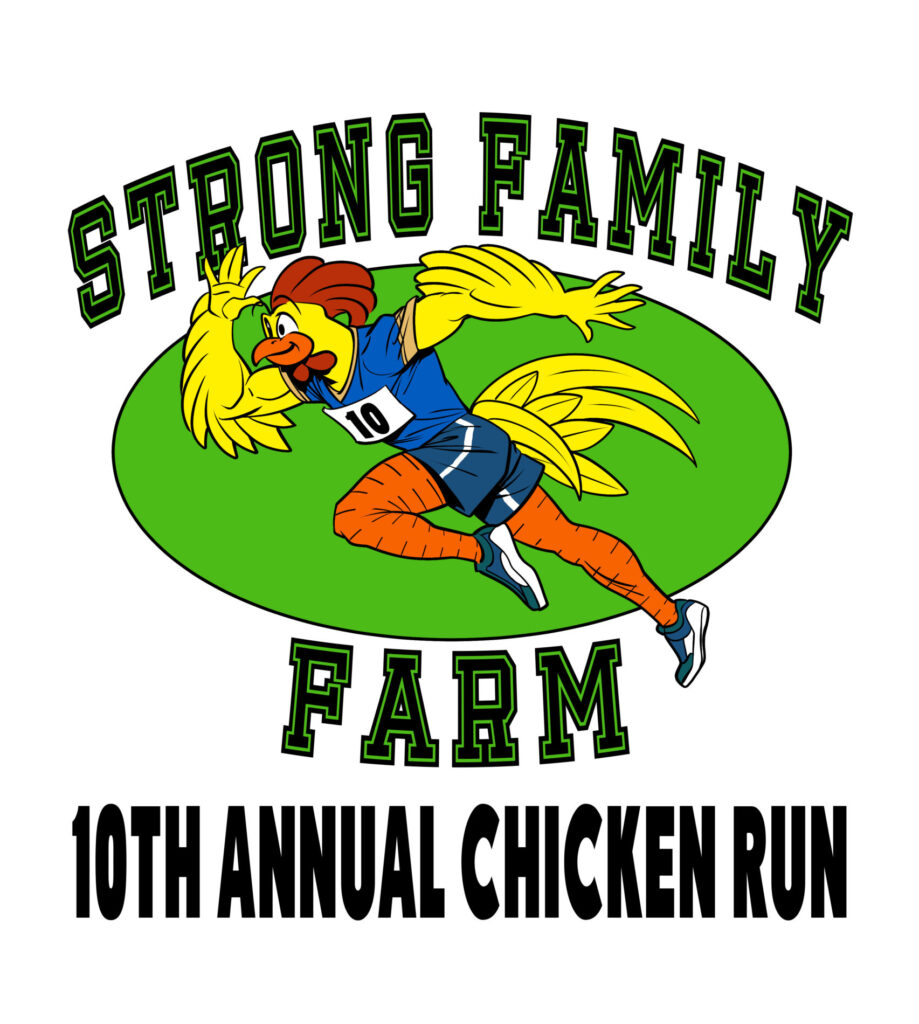 Registration is now open for our 10th Annual 5K Chicken Run!
SFF Members get a $5 discount on registration! Email us at [email protected] for code.
Not a member yet? Join us! You'll receive perks while helping support Strong Family Farm programs.
RUN DATE: SUNDAY, MAY 21, 2023
For many years, the Chicken Run has been a way to start the farm season and welcome the new baby chicks to the farm. Our Annual Chicken Run is our biggest and most successful fundraiser, helping us preserve our historic farm and provide educational agriculture education and experiences for all ages. Thanks to all our sponsors and participants!
Kids Fun Fun begins at 8:30am
5K Road Race begins at 9:00am
2 Mile Walk begins at 9:10am
For the safety of our participants, we ask that you refrain from bringing dogs to our event. Thank you!
Interested in becoming a sponsor?
Many thanks to our returning and new sponsors and our GOLD SPONSOR PROHealth Chiropractics!
---
Raised Bed Gardening
The Raised Bed Gardening Program (RBG) begins April/May (depending on gardener preference). Gardening Mentors will teach, guide, and answer questions on days TBD (schedule will be provided at start of season). Participants maintain their beds during Farm operating hours. The Garden Beds are the responsibility of the gardeners.
Click here for the application form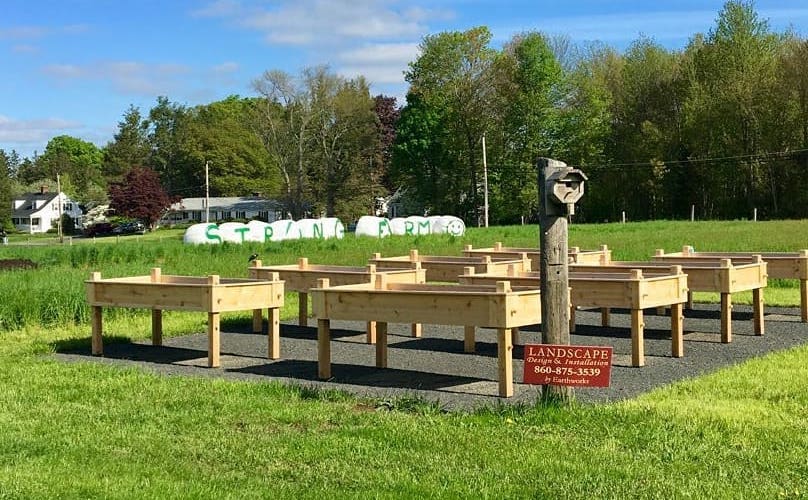 Raised Garden Beds are accessible and easy to maintain. We will have workshops and end the season with a potluck from our gardens! Email [email protected] for more information.
Read about how the program began.
Participants agree to the following:
Gardeners agree to plant and maintain their beds from Spring through to the Harvest.
Only those individuals identified above are approved to garden. Changes in approved Gardeners must be submitted to the Farm in writing via email to [email protected]
Sign-in: All Gardeners must sign-in upon arrival at the farm, and sign-out upon leaving.
Explained Absences: Please arrange for a fellow gardener to maintain your bed in your absence.
Unexplained Absences: If you have not signed in for one week and have not informed the Farm of your absence, we will maintain the garden for one additional week. At the end of that period, the bed will revert to the Farm, and all produce from the bed will belong to the Farm.
Ending Commitment: Canceling your involvement in the program will result in the bed reverting to the Farm, and all produce from the bed will belong to the Farm.
Any extra produce can be given to SFF to be sold in the farm store. Please log your donations.
---
FlowerPower Fundraiser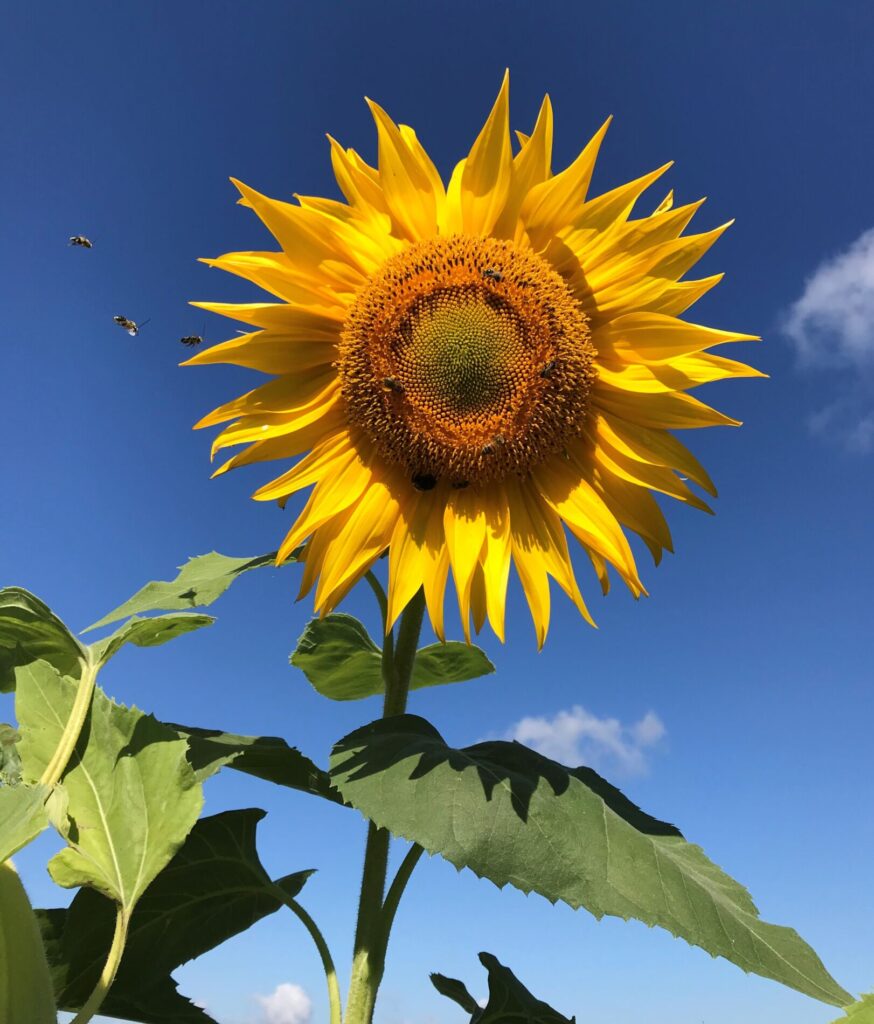 Give new life to your garden – and Honeybees, too! According to U.S. Department of Agriculture, roughly one in three mouthfuls of food in American diets directly or indirectly benefit from honey bee production. Sadly, bee populations and other pollinators have been noticeably declining, but you can be part of the solution by buying a variety of flowers to support them! These flowers featured in the fundraiser attract bees. This makes the bees' work a little easier and reduces stress in their hives. Best of all, you'll be treated to a summer-long spectacle of brilliant color.
A portion of your purchases goes directly to buying our honey bees, feeding a variety of pollinators with an array of flowers, and home improvements to their hives. We aim to bee kind to our hardworking beneficial bugs while creating more learning opportunities for visiting groups to experience at SFF.
Browse the catalog for vegetable and fruit seed packs and lots of flowers for you to grow this spring. All the proceeds will go towards helping the bees thrive at Strong Family Farm. Now is the time to start planning your garden!You can order flowers and other popular garden items until May 15. Orders start arriving April 1!
---