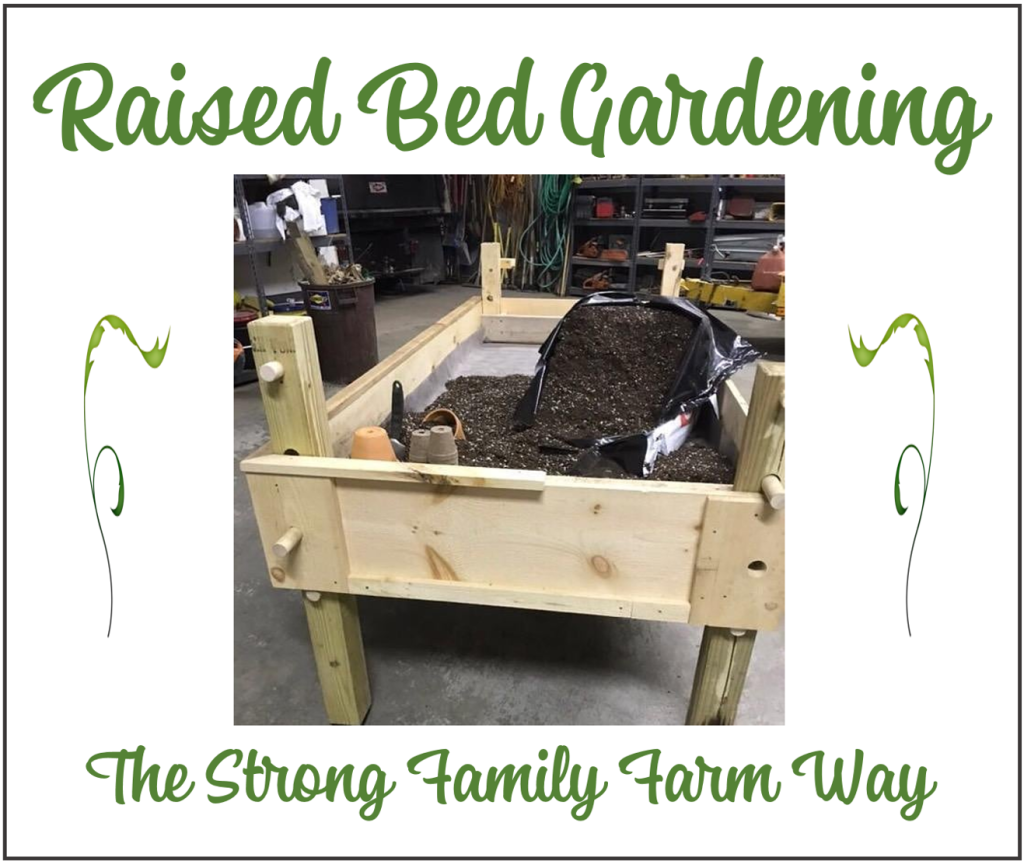 Strong Family Farm offers their Raised Bed Gardening program to families and organizations at no charge! Raised Garden beds are accessible and easy to maintain. Plus Master Gardner Dan Gallagher will guide you as you plant, water, and harvest your crops!
Read about how the program began.
The Raised Bed Gardening Program (RBG) begins April/May (depending on the weather). Master Gardener Dan Gallagher will teach, guide, and answer questions Wednesdays at 6:30pm. Participants maintain their beds during Farm operating hours. The Garden Beds are the responsibility of the gardeners.
Participants agree to the following:
Gardeners agree to plant and maintain their beds from Spring through to the Harvest.
Only those individuals identified above are approved to garden. Changes in approved Gardeners must be submitted to the Farm in writing via email to [email protected]
Sign-in: All Gardeners must sign-in upon arrival at the farm, and sign-out upon leaving.
Explained Absences: Please arrange for a fellow gardener to maintain your bed in your absence.
Unexplained Absences: If you have not signed in for one week and have not informed the Farm of your absence, we will maintain the garden for one additional week. At the end of that period, the bed will revert to the Farm, and all produce from the bed will belong to the Farm.
Ending Commitment: Cancelling your involvement in the program will result in the bed reverting to the Farm, and all produce from the bed will belong to the Farm.
The Farm reserves the right to make changes to this program at any time.
We have 2 bed available in 2022! Email us if you are interested at [email protected].