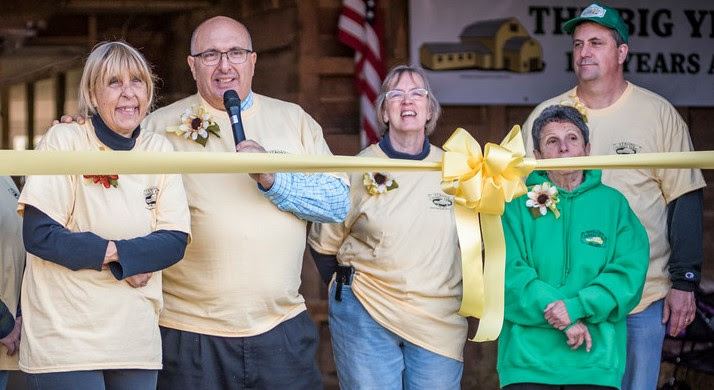 In 2013, Strong Family Farm, the last historical farm in Vernon, became a 501(c)3 nonprofit agricultural education center where children, families, individuals and community groups can experience an authentic family farm environment.
Board Officers 
Brian Motola, President
Wendy Wanchak, Vice President
Claudia Steele, Treasurer
Nancy Strong, Secretary
Board Members-at-Large
Dr. Ellen Marmer
Michael Nelson
Bruce Pfazgraf
Steering Committee
Alexis Carmichael
Lynn Johnson
Loyd Johnson
Lisa Moody
Judy Olivieri
Lori Sanchez
Jen Smith
Richard Steele
Theona Wheelock
Members of the B.O.D.
Executive Director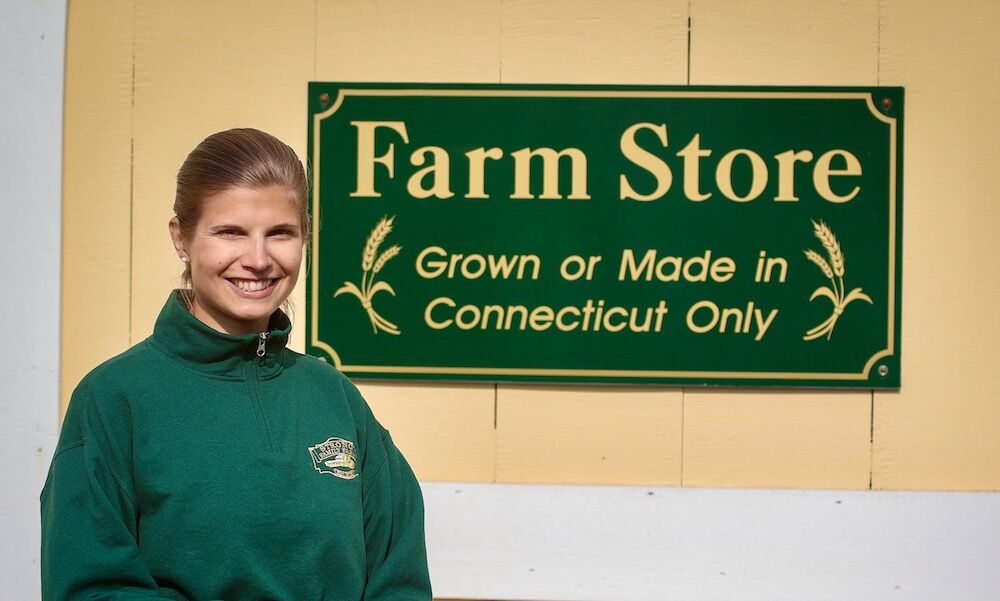 Jen is certified with the Institute for Nonprofit Practice's Executive Leadership and Management Program through Tufts University and the Lily Fundraising School's Fundraising Fundamentals through the University of Indiana. She has found her passion in supporting the community through the nonprofit space for more than 6 years. Combined with teaching in the education sector for kids and adults of multicultural backgrounds, she is excited to grow deeper roots to share Strong Farm's educational programs to more youth and adults alike.
She has been appointed by the Mayor and Town Council to the Vernon Conservation Commission. Jen is volunteering with a core group to spread the message of utilizing conservation as the solution to many modern challenges.
Jen started as a volunteer at Strong Family Farm shortly after she returned to her home state. She connected with Nancy Strong and made a point of learning from her and the lead volunteers at the farm to support the honeybees and garden plots.
Jen and her husband and their canine are proud Vernon residents and love to get outdoors. "I believe when people connect to safe outdoor spaces and to one another they can live happier and healthier lives. At Strong Family Farm, groups and individuals of all ages can care for plants and small livestock (chickens) while learning about the natural world. We are passing on healthy and historical cultivation practices to our community so they care for, protect, and pass on farm traditions to the next generation."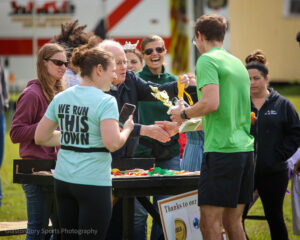 When not working for the farm, she's enjoying it and the greater outdoors. During high school and college, she explored CT with the students as a Camp Counselor. Later, she shared her joy with families by planning nature programs for Colorado Parks and Wildlife for an incredible season.
"When my family and I first returned to CT, I immediately hit the trails at places like Friends of Valley Falls, the Rails to Trails network, Meeting House Hill and more. The Vernon landscape continues to showcase native natural gems like our state flower, the mountain laurel. It's a very exciting opportunity for me to give back to Vernon and Strong Family Farm!"
Program Director
Hi! I'm Katie Riordan Napolitan, and I am beyond excited to be the new Program Director for Strong Family Farm!

I came to the farm in 2015 looking to complete required community service hours for college and I never left. I have had many adventures on the farm like being locked in the chicken coop with Nancy Strong, using my car to clear sunflowers from the field, and singing goodbyes to the chickens at the chicken run—all memories I won't forget. Strong Family Farm provides a strong sense of belonging while serving our community.

A little information about me, I've been involved with Hartford County 4-H since I was 7 years old. I have served as a fair officer, a fair Jr. advisor, and currently, as a fair advisor. I have been married to my husband Anthony for the last 5 years and we have 3 fur babies. I am also an avid bowler and have been competing since I was 4 years old. I love to travel to different theme parks and ride roller coasters.

I am hoping in my new position as Program Director for Strong Family Farm, I can bring new and exciting programs to the farm along with sharing the great history that the farm has to offer.
Communications 
If you would like to help advance the mission of Strong Family Farm and help guide it into its next phase of strategic development, consider becoming a member of the Steering Committee or apply for a seat on the Board of Directors. All you have to do is send an email indicating your interest along with your contact information, phone number and the best time to reach you to [email protected]
Annual Reports