Meet Arianna
Through the Eyes of Her Mother Angela
Arianna has always had a love for animals but holds a special place in her heart for wolves especially. Her bedroom is literally a wolf den filled with all things wolves. She has wolf bedsheets, a wolf comforter that sits beneath a wolf dream catcher. A wolf tapestry that lights up is surrounded by her own wolf artwork. Wolf calendars hang side by side encircled by wolf sanctuary postcards. A framed picture of Atka, the wolf she adopted and sponsered, from the Wolf Sanctuary in NY, stands next to her wolf candle on her bedside table. Bookmarks, jewelry, stuffed animals galore…..you name it she has it.
When it comes to her art work, she is surrounded by what inspires her. Arianna has been drawing since she was old enough to hold a crayon. She has previously taken art classes with her Center Road School Elementary art teacher Deb Gag, at Vernon's Art Center East. Deb Gag was and is a huge inspiration in Arianna's artistic life. Even though she is now 13 and entering high school in the fall, the skills she learned from Mrs. Gag will carry through in her artwork forever. Deb still believes in Arianna and encourages her to enter random art contests.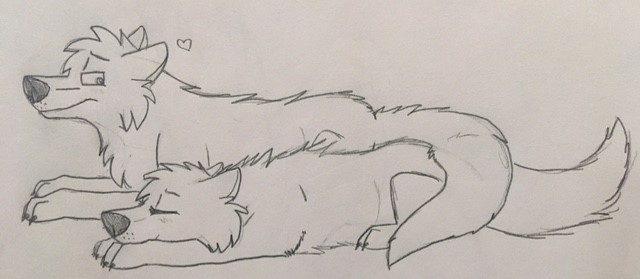 Arianna recently won a gold key award at the Connecticut Regional Scholastic Art Award for a Wolf ABC book she created in school during her Genius hour at RHAM. She is part of a pilot magnet school program at RHAM- "The Inquiry Academy," where the children did something for an hour everyday in school that they were passionate about. Her genius hour project was worked on everyday for seventh and half of eight grade under the guidance of her Art teacher Rebecca Keller, who also was a great inspiration. It paid off when she was awarded the Gold Key.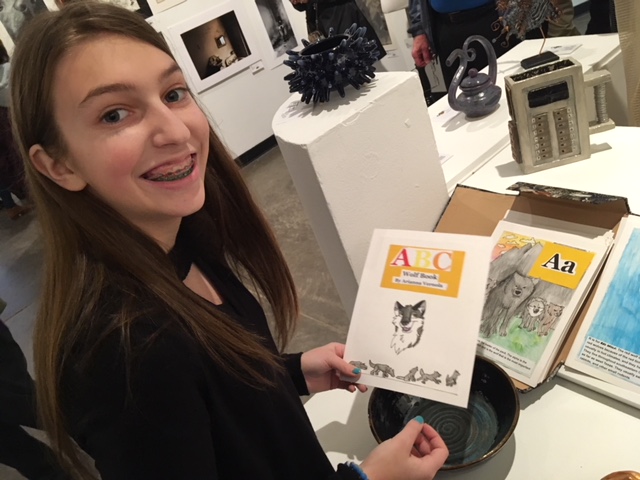 Arianna has a dog Athena, a guinea pig Keebler, and a cat Smokey. I'm sure if she had it her way, there would be a real wolf in there somewhere, but for now, she keeps busy with her art and taking care of her animals at home.